BUDGET MANAGEMENT, MODELING AND AUTOMATION INTEGRATED IN KHUBEO
Why compare your performance with a budget defined several months earlier? Modelling your budget also offers new possibilities such as readjustments during accounting periods and the dynamic management of landing rules.
KHUBEO BUDGET, WHAT IS IT FOR?
Budget modelling not only saves time but also enables you to harmonise budget rules for a portfolio of hotel properties. This harmonisation makes it easier to benchmark group hotel performance.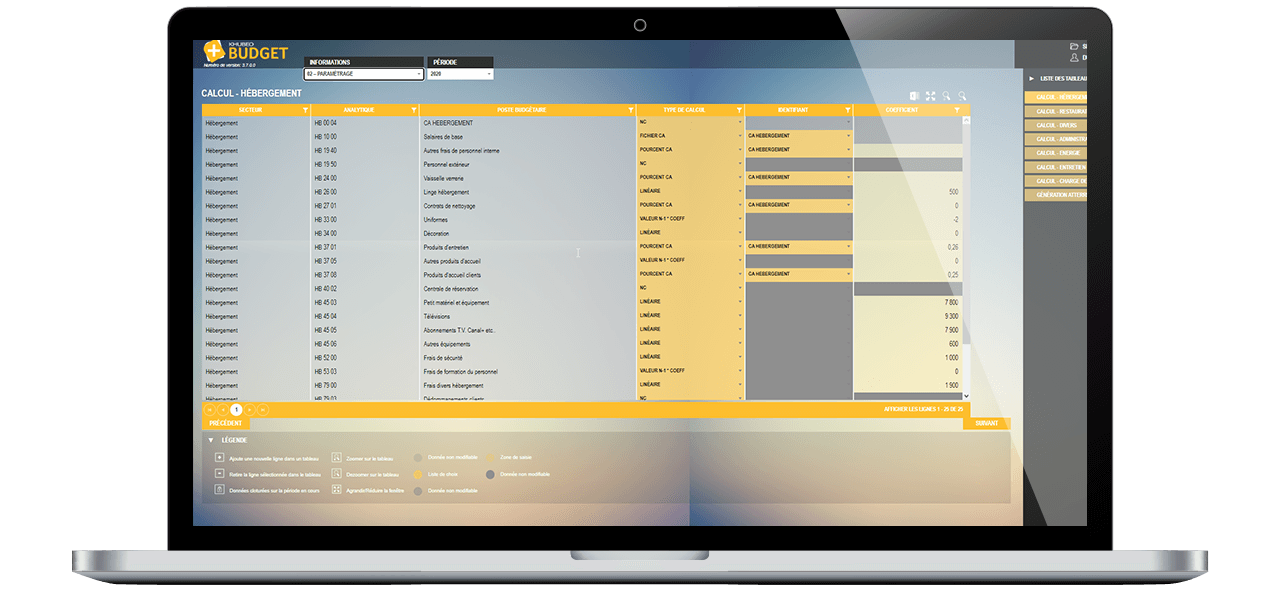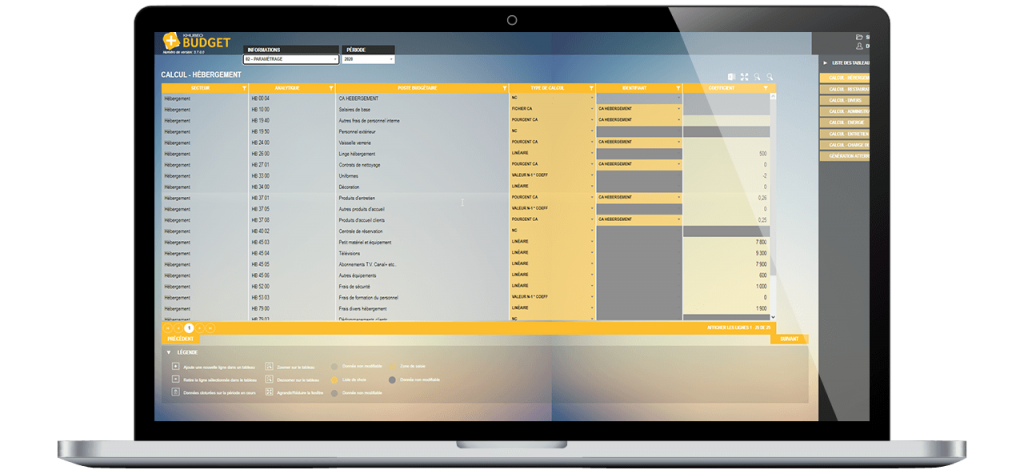 TRIED AND TESTED METHODOLOGY
1 - Build the forecast of your average prices and overnight stays, by customer segment, with the granularity suited to your properties.
2 - Determine your forecasts for customer footfall, covers, breakfasts, etc.
3 - Automate your revenue projections
4 - Index your charges on these projected volumes and revenues
5 - Forecast your GOI and projected results.
Comment, discuss and adapt your budgets with peers before their final validation!
Once calculations are applied to your data (past accounts, sales forecasts, etc.), an initial budget is automatically calculated before it is sent to executive and operational management for definitive validation.

KHUBEO BUDGET GENERATES YOUR FORECASTS
As the year progresses, review your landing rules against current actual performance, to manage your forecasts!
The use of KHUBEO BUDGET in your group enables uniformity and consistency in calculation rules, whatever the property. These rules are applicable to budget calculations but also to calculate the landing situation for the current year.

Because the future is built on assumptions, equip yourselves with the option to generate multiple budget scenarios. offrez-vous la possibilité de générer plusieurs scénarii budgétaires.
One contingency and the whole forecast goes out the window! Use KHUBEO BUDGET to create budget scenarios using baseline forecasts suited to your activity or multiple contexts, such as a health crisis, good or poor weather, for example.
In the KHUBEO BI module, you can compare your actual performance against these different budget versions.