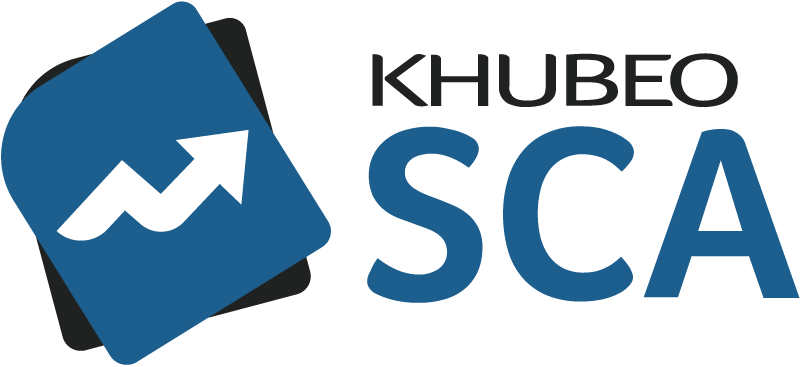 ASSISTED ACCOUNTING ENTRY INCLUDED IN KHUBEO
In contrast to a conventional accounting solution, KHUBEO SCA will also handle the input of non-accounting information.Such information is input using standardised questions that are configured to your needs.
The primary function of this software is to enable accounting entries by any user with absolutely no accounting knowledge.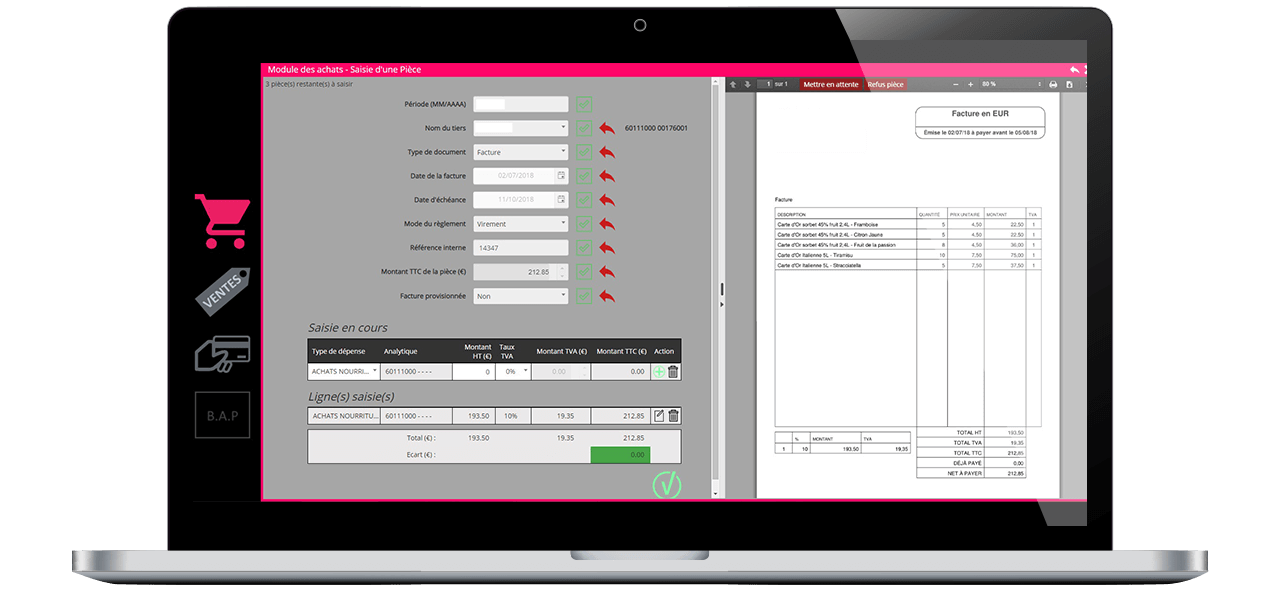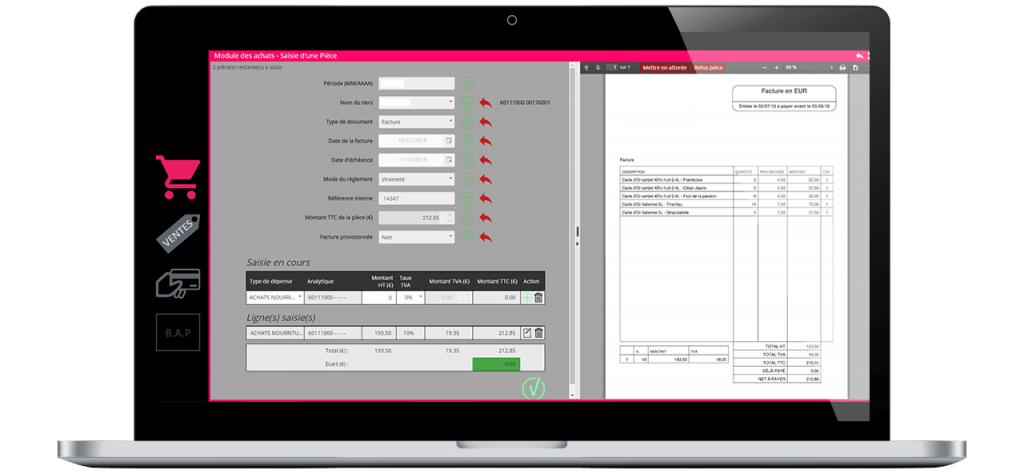 WHY ADD INFORMATION TO ACCOUNTING ENTRIES?
The issues encountered in publishing accounting reports mainly concern the delays in preparation. Why? The company must validate its supplementary data (breakdown of charges / products, allocation periods, deferred charges, etc.) at the same time as the report is generated.
OBTAIN FIGURES MORE RAPIDLY!
KHUBEO SCA enables us to retrieve non-accounting information when accounting documents are entered. Then from this input, we only send the data needed for integration into your accounting system. The rest of the information retrieved is stored in the general database pending its use in a KHUBEO report.
Lastly, to enable the Business Intelligence functions of KHUBEO to offer the option of retrieving the accounting document, it can be stored as soon as it is entered in KHUBEO SCA.