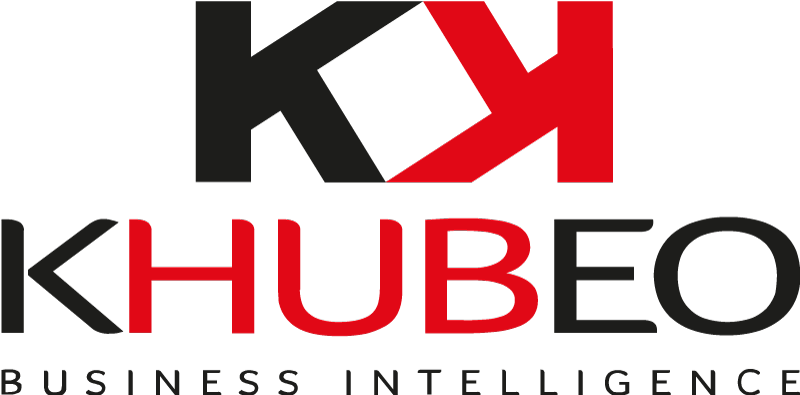 KHUBEO is a web-based decision support solution. This business intelligence solution serves to retrieve, organise, and analyse your customer data formatted as indicators, then to build dashboards, benchmarks, or operating accounts.
Business Intelligence or BI represents a range of IT solutions for use by company decision-makers and executive management. It refers to the resources, tools, and methods used to retrieve, consolidate, model, and display tangible or intangible data from a company, offering decision support and a bird's eye view of operations.
Source Wikipedia
FUNCTIONAL SPECIFICATIONS
INTEGRATION, SYNCHRONISATION
KHUBEO captures data either using configurable input tables or file uploads at defined frequencies. In certain cases, Exo Partners may investigate synchronisation between databases using your information systems.
DATA AGGREGATION
We only compare what is comparable, alongside the systematic harmonisation of data retrieved, based on rules that you define and deploy.
DATA PRESENTATION
KHUBEO uses pivot tables so that in just a few clicks, you can simply and clearly display and break down all the values retrieved and aggregated. Pictures often speak louder than words, so KHUBEO also displays data as dynamic graphs.
With the KHUBEOKHUBEO business intelligence solution, you'll never feel limited by a static presentation. For each data value, simply decide on what axes of analysis are of interest and enable your customer to put their operational performance into perspective.
FULLY CONFIGURABLE PERFORMANCE INDICATORS

Specially designed for managing multiple properties.
Granular access (by user, by indicator, or by data type).

GRAPHIC PRESENTATION OF ANALYTICS

Exportable Excel report builder designed specifically for the hospitality industry.
Enables multi-dimensional breakdown and data analysis.

ESTIMATED ACTUAL FORECASTS OVER SEVERAL YEARS (CONFIGURABLE)

100% multiple-source (Hotel PMS, Business applications, ERP, Accounting, CRM, etc.)