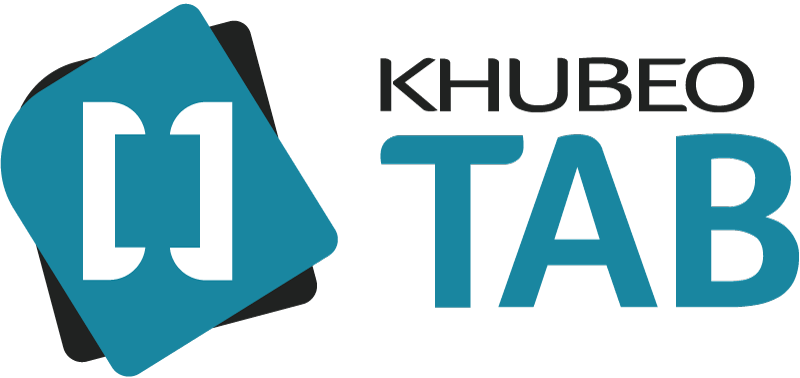 UNVERSAL DATA RETRIEVAL INTEGRATED INTO KHUBEO
How does KHUBEO TAB work?
Input is done using sets of input tables, where we can find:
• Cells pre-filled with information taken from the KHUBEO database.
• Calculated and non-modifiable cells.
• Input cells.
The software is fully configurable to suit your data retrieval needs, coming into its own when head office needs to report data from other sites (subsidiaries, agencies, properties, etc.) in a reliable and homogeneous manner. In this case it replaces input tables, which generally require a spreadsheet such as Microsoft Excel.  Il remplace alors les tableaux de saisie, généralement réalisés via un tableur comme Microsoft Excel.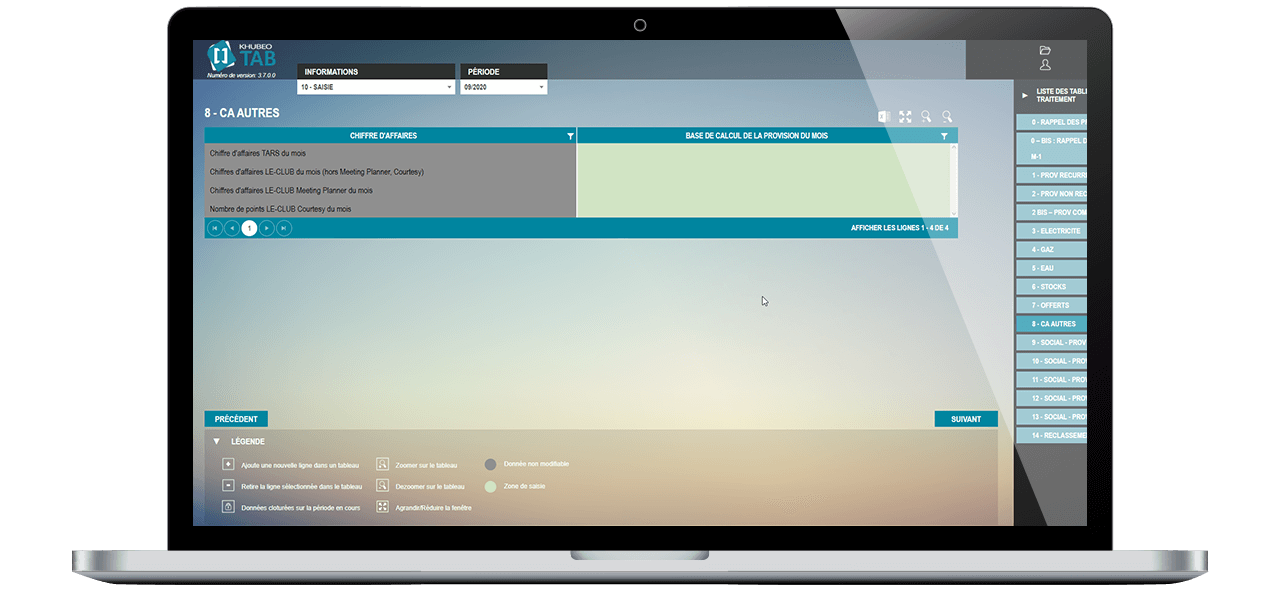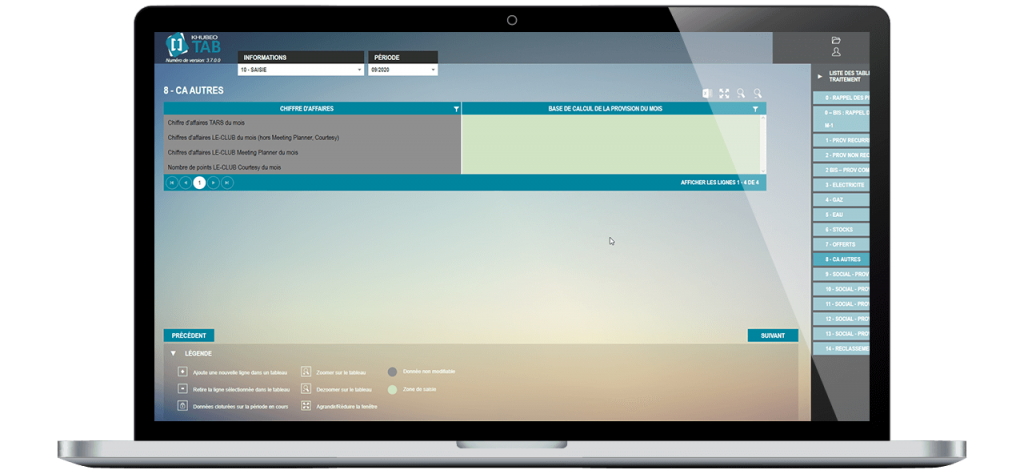 IMPOSE OBSERVANCE OF DEADLINES
Each series may involve a validation deadline.
When each series is finished, the user digitally "signs" their input, which confirms their validation for integration and use of the data by the person responsible for retrieval.
CENTRAL VISION OF PROGRESS IN CURRENT INPUTS
At any time, the network administrator can see who has started their input, which tables are complete, etc. KHUBEO TAB also features a workflow engine which enables it to alert users of potential delays in their input but also to alert a superior or supervisor of foreseeable delayed inputs and/or issue a reminder.
• Immaculate quality in data retrieved, using formatted inputs and automated inspections. 
• Time savings on consolidation phases and therefore on report publications, as the quality of data no longer requires reprocessing.
SCOPE OF APPLICATION IN HOSPITALITY/FOOD & BEVERAGE
KHUBEO TAB is generally used to collect non-accounting information required to build reports in KHUBEO: